We provide custom corrugated packaging in any conceivable size and shape. Corrugated is a durable, versatile, and economical material for custom packaging or shipping containers. Our team members work with you to develop a configuration perfectly sized for your product and with the structural and protective qualities to ensure safe transport and storage.
HL Large maintains a large inventory of stock sheet grades, from 200Lb single wall to 1100 lb. triple wall with A, B, C or E flutes for structural strength. We also stock all military/weatherized grade materials (W5C, V3C, V11C, V13C, Triple Wall) to choose from should you have those specifications.
We offer numerous package types, including die cut folded cartons, telescoping boxes, trays, Mil-Spec cartons, and heavy-duty dual- or tri-wall boxes. Options include made-to-order protective foam inserts as well as fire retardant, weather resistant, and moisture-resistant coatings. We accommodate a full range of closure styles, and boxes can be printed with graphics, bar codes, or other information in a rich array of colors.
By performing a series of UN and DOT tests, we ensure package strength and integrity. We simulate the effects of dropping and stacking as well as exposure to shock, vibration, and other environmental factors. Our inspection process conforms to Mil-Spec and a number of other industrial standards
CORRUGATED PACKAGING DETAILS
Box and Corrugated Package Types
Fast Packs
TYPE II – Folding Convoluted Packs
PPP-F-320 W5c or V3c Corrugated
Mil-PRF-26514 Convoluted Foam
Style D – Modified Triple Slide

Foam laminated to corrugated slide with stapled sleeve.
Sizes (Carton ID):
6x5x2-1/2
12x8x2-1/2
6x5x3-1/2
12x8x3-1/2
9x6x2-1/2
13x13x3-1/2
9x6x3-1/2
16x16x3-1/2
10x10x3-1/2



RSC (Regular Slotted Carton)
HSC (Half Slotted Container)
FOL (Full Overlap Slotted Container)
Slotted Tray
DC (Sleeve or Double Cover Box)
FTC (Full Telescoping Carton)
OPF (One Piece Folder)
5PF (Five Panel Folder)
DS (Double Slide Box)
Partition and Dividers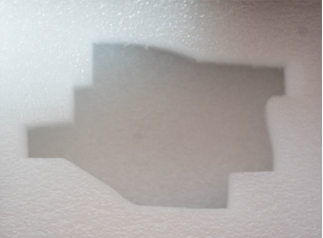 Custom Foam Inserts
Made to Customer Specification/Military Specification
Electrostatic
Polyurethane
Polyethylene
Cross Link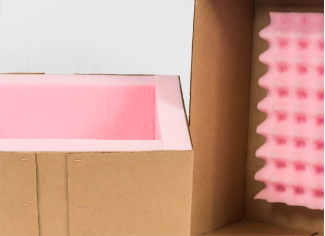 Testing Capabilities and Standards
Edge Crush Testing
Vibration Testing
Shock Testing
Compression Testing
Atmospheric Testing
Burst Testing
Shelf Life/ Real Time Aging Testing
Accelerated Aging Test
ASTM D4169 – Standard Practice for Performance Testing of Shipping Containers and Systems
ASTM D4728 – Standard Test Method for Random Vibration Testing of Shipping Containers
ASTM D3580 – Standard Test Methods for Vibration (Vertical Linear Motion) Test of Products
Systems
ASTM D4728 – Standard Test Method for Random Vibration Testing of Shipping Containers
ASTM D3580 – Standard Test Methods for Vibration (Vertical Linear Motion) Test of Products